Using just 5 cubes keeps wine at fridge temperature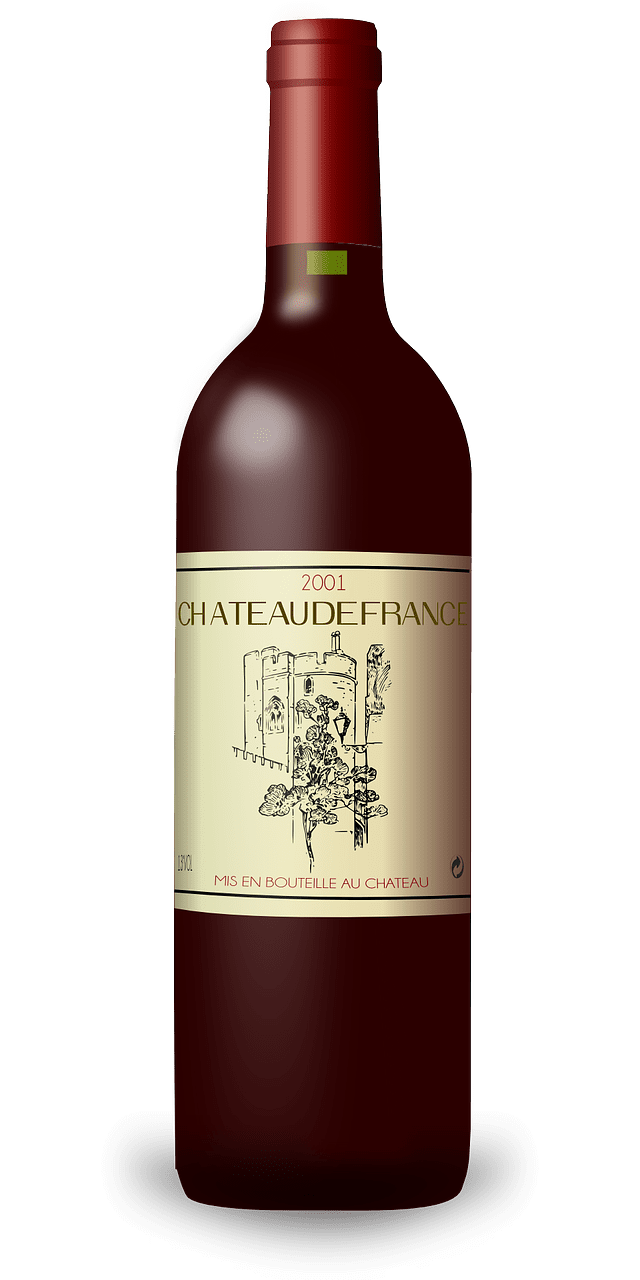 Perfect drinking temperature
Keeps wine at fridge temperature for an hour on the tabletop
Crafted from aluminium
A simple, modern design that's effective, stylish and sophisticated
Efficient cooling
Thermal conductivity keeps wine cool, naturally and effectively
Uses just five ice cubes
By using the Hielo® wine cooler you can save approx 92% energy/emissions over the standard ice bucket *This product has been COe assessed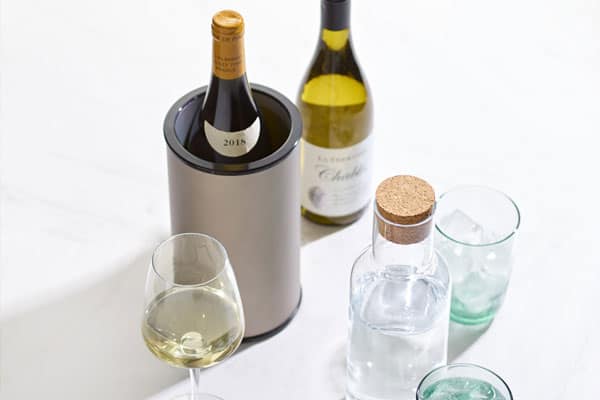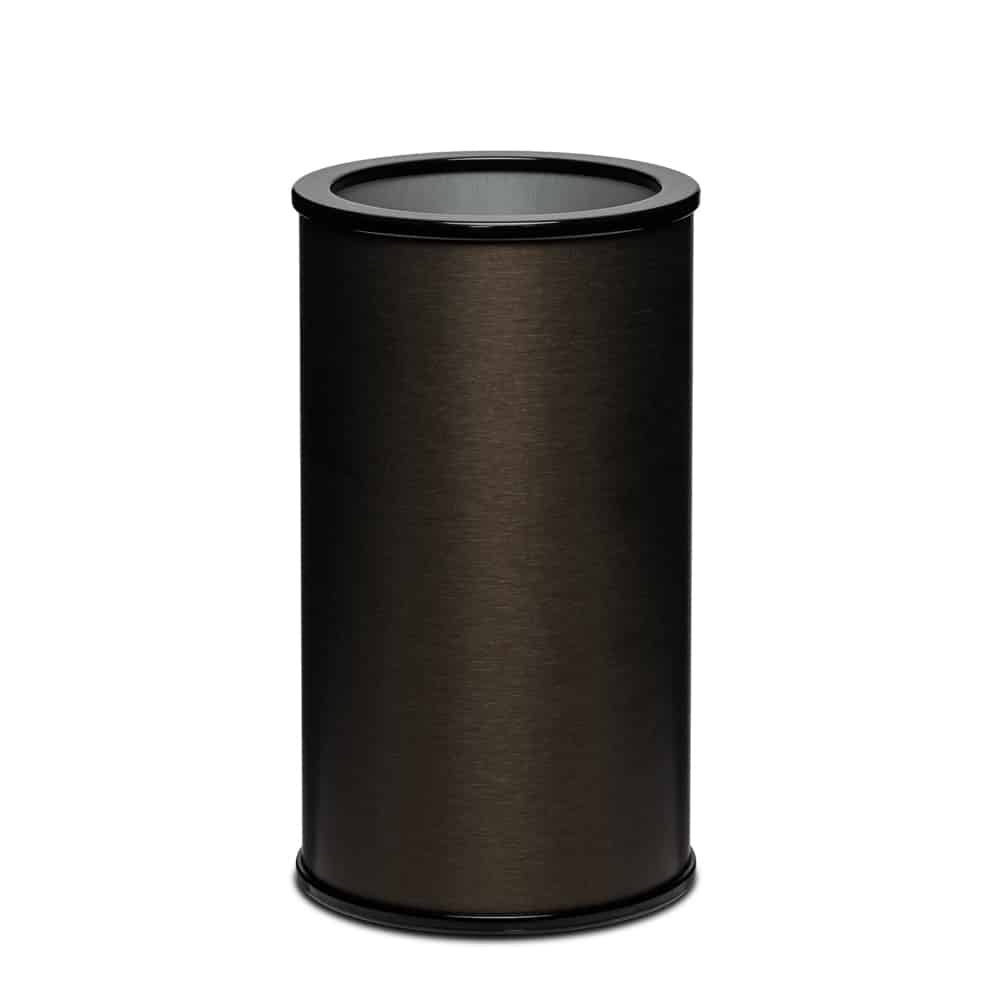 Better than an ice bucket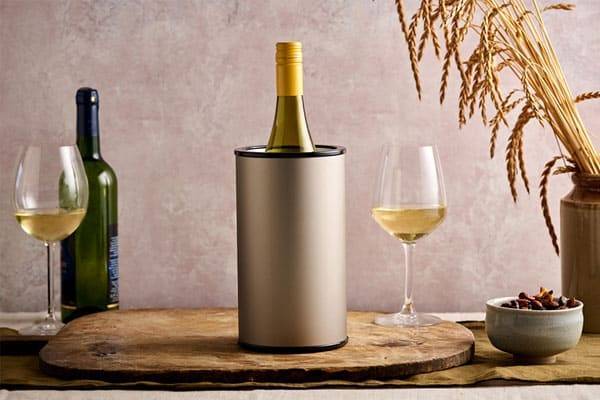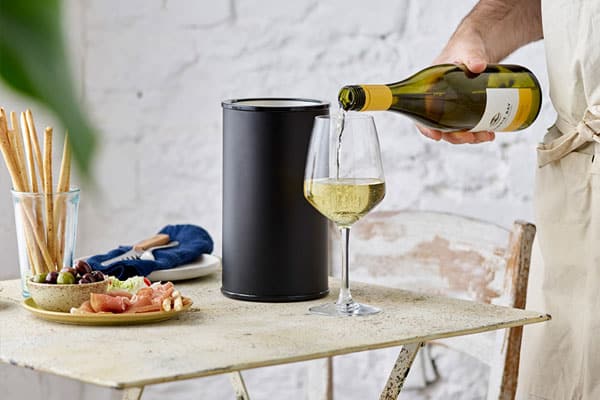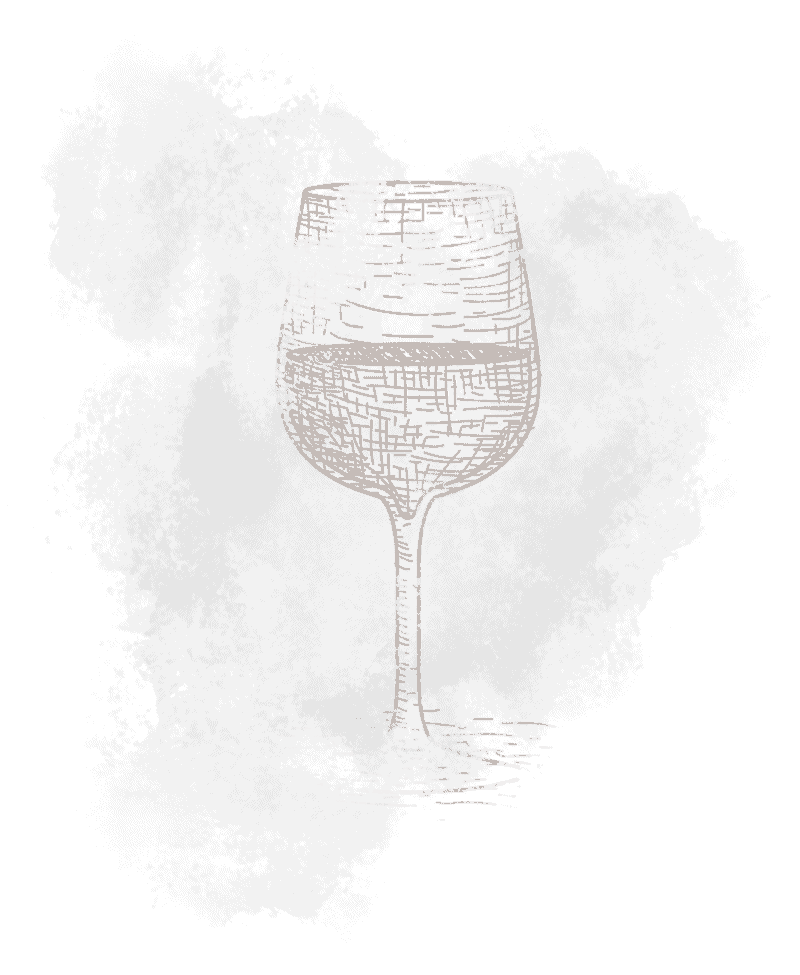 Designed with intelligence Using just 5 ice cubes through thermal 
conductivity the Hielo® wine cooler maintains 
a perfect temperature.
At 223mm tall and with an internal diameter of 105mm the Hielo® wine cooler can also accommodate larger and wider bottles such as Bollinger and Laurent-Perrier champagnes.

stylish and sophisticated
Functional and responsible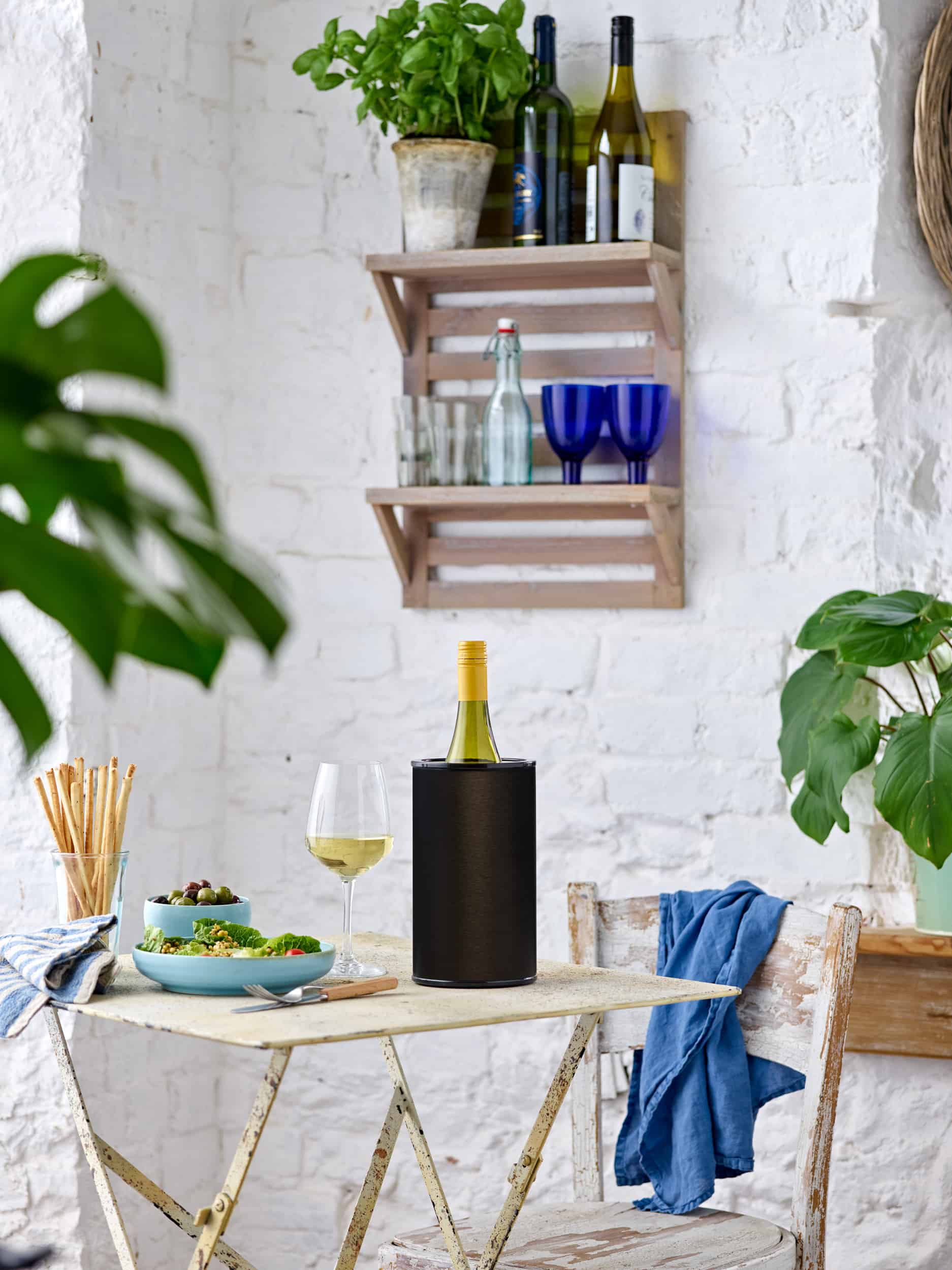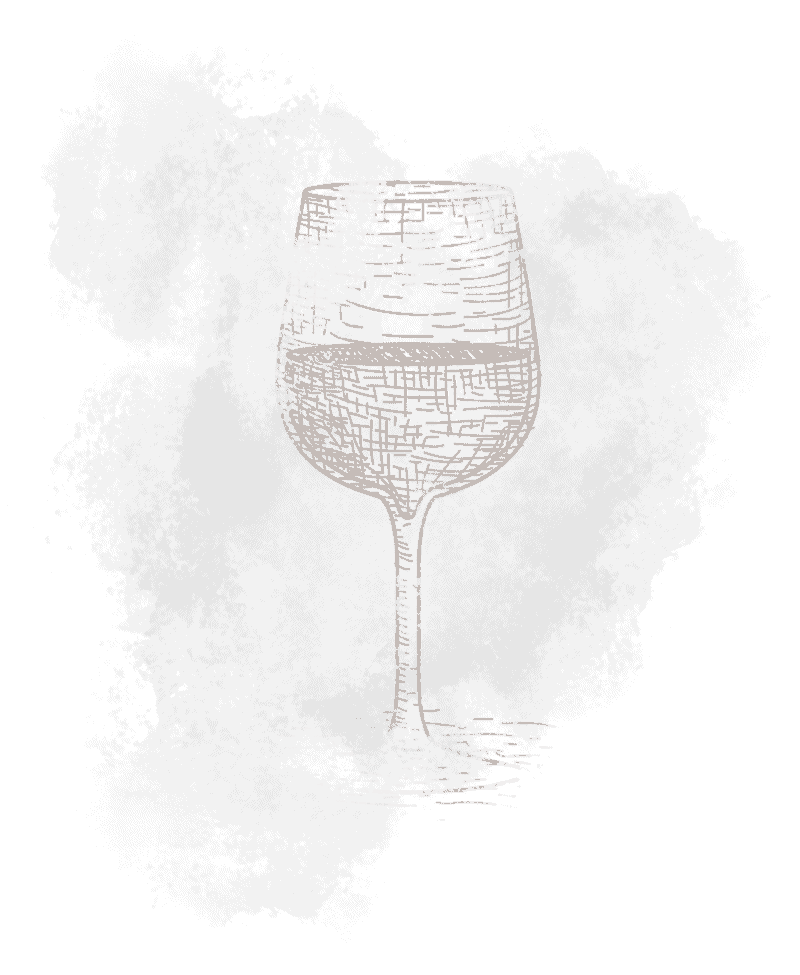 We believe in doing more with less. That's why we created a wine cooler that not only allows you to enjoy wine with each consecutive glass, but also serves it to you at the optimum temperature.
Best of all, the Hielo® eco friendly wine cooler only needs five ice cubes to work. Producing, buying and storing ice can be expensive, inconvenient and has an impact on the environment. The Hielo® keeps wine chilled for longer with minimal resources and effort – making it less costly both to you and the planet.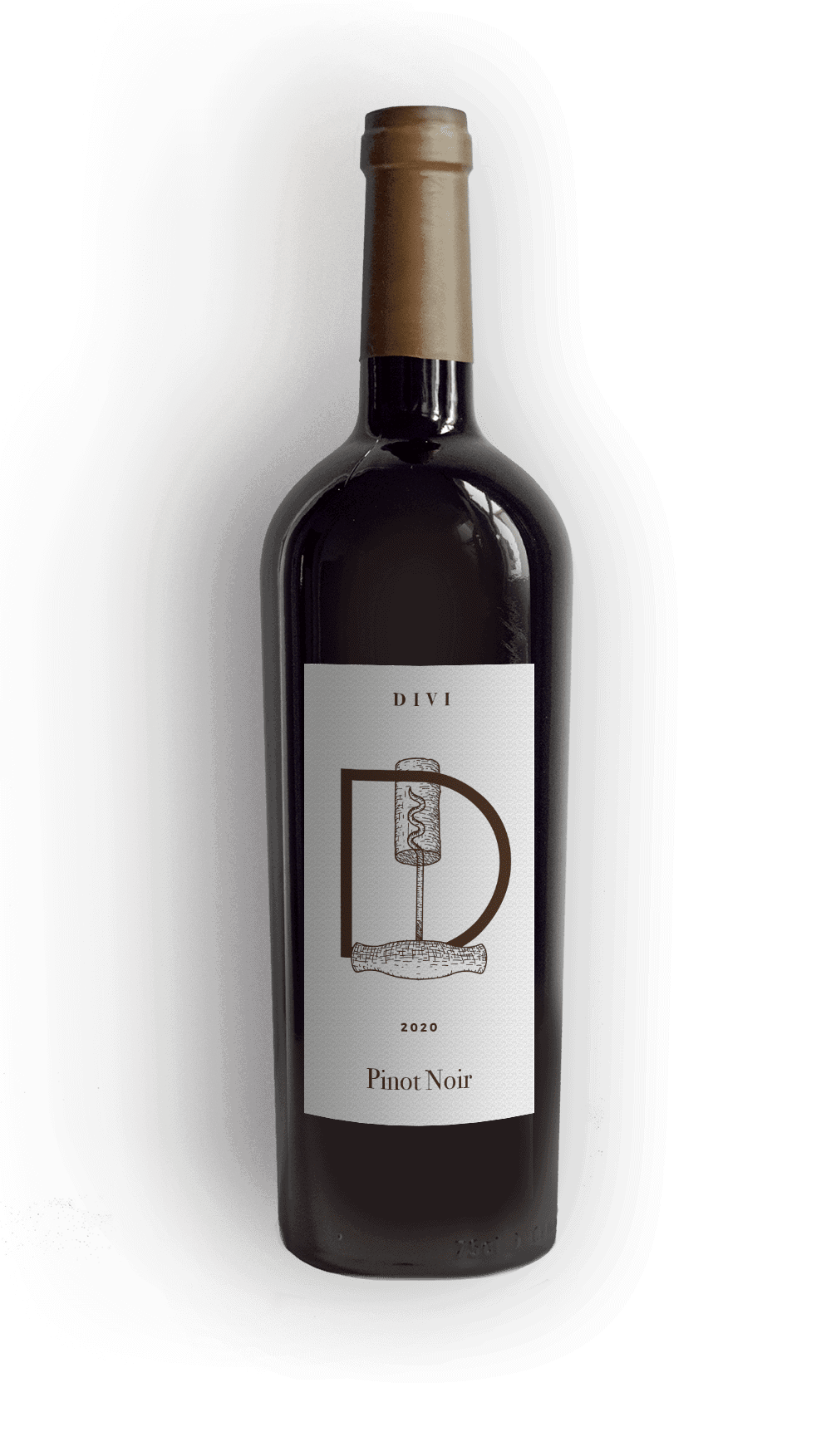 Quisque velit nisi, pretium ut lacinia in, elementum id enim. Pellentesque in ipsum id orci porta dapibus.
Proin eget tortor risus. Donec rutrum congue leo eget malesuada. Nulla quis lorem ut libero malesuada feugiat.
Nulla porttitor accumsan tincidunt. Vivamus suscipit tortor eget felis porttitor volutpat. Vivamus suscipit tortor.
Praesent sapien massa
Praesent sapien massa, convallis a pellentesque nec, egestas non nisi.
Praesent sapien massa, convallis a pellentesque nec, egestas non nisi. Proin eget tortor risus. Sed porttitor lectus nibh. Lorem ipsum dolor sit amet